The Cotton Collection
The Throwover
The Throwover is designed to be 'thrown over' each shoulder but can be worn in a variety of ways
The Front 'Thrown over' 2 ways of having the Back.
and the points brought round.
or try it with one side over and one down to form an asymetric look
The Coils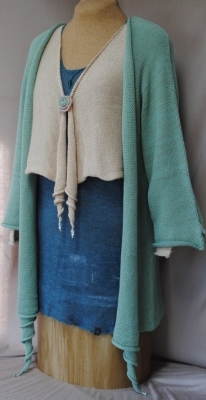 The Coils come in a range of lengths and sizes.
Lengths include waist, hip(regular), thigh(mid) & calf (full). The later is finished with tasseled coils while the other lengths are finished with beads. All can be brooched on the bustline or left open and look great layered, as seen here.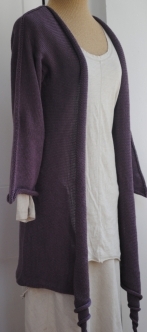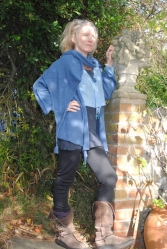 Waist & Mid lengths Regular Length Mid Length Mid & Waist Length
Full Length - awaiting photo
from £65.
Jaipur Jumper
Knitted in Cotton, this easy to
wear jumper has a beaded neck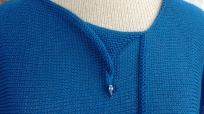 point and an asymetric, beaded lower edge.
Available in several sizes and lengths. Full or 3/4 length sleeves.
Soon to be available in Tunic version
See Linen/Cotton for photographs
Square Wrap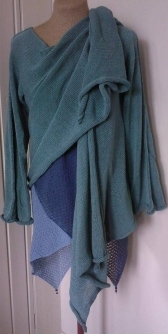 The Square Wrap can be worn thrown over one shoulder, Open or with one side tucked in and the other over the shoulder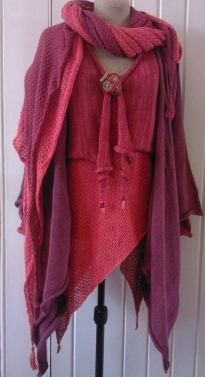 shown here worn open over a
Coil with a couple of Scrawls

Now only available to order
The Scrowl
The Scrowl can be worn open & 'scrowling' down over a long outfit or can be tied in a variety of ways like a ballerinas cardigan. .
Now only available to order